Maths Tuitions
Online Courses From Leading Experts
Maths Tuitions
Maths Tuition Near Me
We deliver Online Maths Tuitions in Melbourne, headquartered in Point Cook. Our tutors are all experienced in delivering Australian curriculum. Australian Mathematics curriculum is very dynamic and focusses on building life mathematics skills that enriches the lives of all students through delivering structured curriculum to build the knowledge in numbers and algebra, measurement, geometry, statistics and probability.
Mathematics is the most ancient form of learning which has shaped the generations of mankind and has always been ever evolving reasoning based learning. Australian curriculum further tries to empower students through developing these advanced mathematics understanding, fluency, reasoning and problem solving skills. These skills guide students to navigate through multitude complex situations by employing mathematical strategies to make informed decisions and solve problems efficiently.

The Australian curriculum ensures that the the concepts of mathematics integrate seamlessly with other subject areas like science, history, geography and English. The curriculum ensures that schools focus on building mathematical reasoning skills by providing well paced in-depth study of critical mathematical skills and concepts. It encourages a system where students become self motivated, confident learners through inquiry approach and participation in challenging and engaging experiences

The Australian Mathematics Curriculum focusses on delivering three content strands and four proficiency strands.
Content strands are statistics and probability, number and algebra and measurement and geometry.
The Proficiency strands are reasoning, problem solving, fluency and understanding. They form the genesis of content interpretation, which means understanding and application of mathematics. This approach ensures the students mathematics skills evolves throughout the school time from basic to a more advanced level.
Math Tutor Near Me | Maths Tuition Near Me | Maths Tutor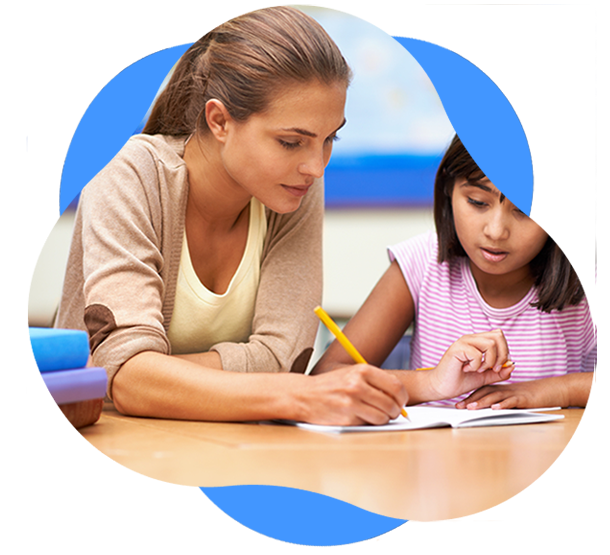 Why Mathzania for Online Maths Tuitions?
We have best maths tutor for delivering Online Maths tuitions in Melbourne. Our teachers focus on Proficiency strands as defined by the Australian curriculum while tutoring kids. Their approach is to first determine the existing learning level and work on their building blocks in number and algebra, measurement and geometry and statistics and probability.
Why Mathzania for Online Maths Tuitions?
Number and Algebra
These are two inter-developed concepts as each compliments study of the other. Focus is given on number sense and strategies for counting and representing numbers. These then percolates to computation strategies, recognizing patterns and solving equations and inequalities. Students are encouraged to practice, reason and apply number and algebra skills to solve both simple and complex problems.
Measurement and Geometry
Measurement and Geometry have practical relevance and hence are grouped together. Students are encouraged to develop a sense of understanding of both two-dimensional and three-dimensional objects in space. They are taught to understand properties and practically apply their understanding to define, compare and construct objects and figures. They learn to understand measurements of quantities, choosing appropriate metric units of measurements and calculate derived measures as area, speed and density.
How It works
1

Gap Assignments

Students go through a 45 min assessment

2

Learn from Home

Online Session with teacher.

3

Periodic Tests

Students Go through Regular Tests to get their Levels Assessed