Vedic Maths DIY Program
Online Courses From Leading Experts
Vedic Maths DIY Program
Vedic Mathematics is a collection of easy techniques called 16 Sutras to solve complex mathematical problems in an easy and faster way. It speeds up the Calculations through improving mental mathematics, gets rid of using fingers for calculations, does away with phobia of maths and makes kids fall in love with Mathematics.
Course Objective
In this course, we have included Fastest Mental Math Techniques which will help you become a Math calculator and fall in love with Math.
What Will I Learn?
Techniques to become 10 to 15 times faster in the calculation.
How to perform better in everyday problems.
Increase your speed as well as your accuracy.
Help to overcome maths phobia.
This course makes learning interesting for students of all ages and classes.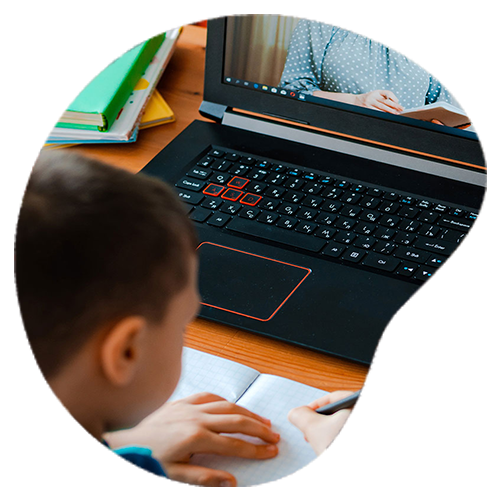 Course Benefits
Improves Maths Calculation
Sharpens Your Brain
Improves Speed by 1500% and helps you achieve almost 100% Accuracy.
Helps you become a problem solver.
Experience of Math through a different approach.
Course key points
The greater learning experience through 75+ Recorded Videos.
Short video explanation of all lessons.
Unlimited Assignment sheets.
PDF notes
Oral practice Audios for Mental Calculation.
Various Ways of Practice on Learning Platform (Valid for 3 years)
Brain Gym Activity, figure counting problems are also included.
Certificate on course completion
How It works
1

Learn from Home

Recorded Videos to train yourself, no trainer formalities to your home, no going to a tuition centre.

2

Assignments

Scheduled weekly Assignments to complete, Approximately 15-20 Minutes daily

3

24X7 Class Access

Students will get Portal Access where all the Lessons recordings can be accessed for 3 years.

4

Basic Academic Requirement

It would help if the student has a basic understanding of multiplication tables up to 9. Be able to do the basic mathematical operations (Addition, Subtraction, Multiplication, and Division) and Ready to learn new techniques and practice.

5

Technical Requirement

A desktop/Laptop computer, A stable Internet Connection and a Zoom Account Access.